Posted September 11, 2013 | Filed under topic General Auto Insurance Information
There are a number of ways to get cheap car insurance premiums. Here at Cheaply Insured, we always recommend shopping around for quotes from top providers. While that's a surefire way to reduce your monthly premium, there's another option that can lead to huge savings and it's totally up to you. If you're in market for a new vehicle, making your choice from the cheapest cars to insure list could literally save you thousands
Every year Insure.com comes out with a list of vehicles with the lowest average annual premiums. The problem is that many of these cars simply won't cut it for drivers who want a little style to go with their savings. Does anybody want to be seen tooling around in a Chevy Express 1500 (think delivery van)? Didn't think so. We've gone through the list and handpicked the cars that drivers are likely to love just as much as the car insurance companies do.
Best of Both Worlds – Stylish Rides with Cheap Car Insurance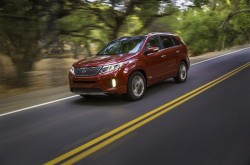 Kia Sorento LX
This small to midsize crossover SUV is a family friendly vehicle that still looks pretty sporty. It has a 3.5L V6 engine, so it has more than adequate acceleration. With a spacious third row seat, it's an ideal option for a family road trip or for hauling a large group of friends around town.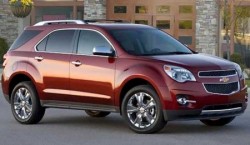 Chevy Equinox 2LT
Not the best acceleration in this 4 cylinder, but it does have some bonus features that make up for it. Hands-free controls are a nice touch that you'll get plenty of use out of. The gas mileage will also help you save some money.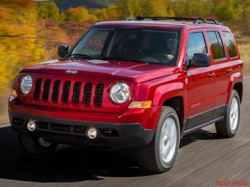 Jeep Patriot Sport
Another SUV, but it has a great, classic Jeep look and it's easy to drive. It comes with plenty of standard options that will make driving a pleasure. With an average annual premium of $1,160, this is one of the top 5 cheapest cars to insure in 2013.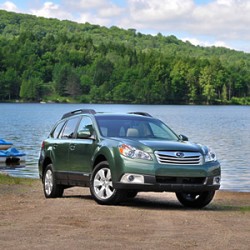 Subaru Outback 2.5i
The Outback has had positive buzz from car buyers for many years. It turns out that car insurance companies are just as high on this quality vehicle. Average annual premiums only add up to $1,150, and you don't have to sacrifice on anything. With a unique, sporty shape and all wheel drive, this wagon looks great off road and on.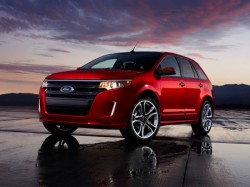 Ford Edge SE
This vehicle gets high marks for comfort, exterior and interior style, performance, reliability, and value. And you're not just earning savings at the dealership. The average annual premium of $1,128 ranks this as the cheapest car insurance on the list. If you want low premiums without sacrificing style and comfort, this might be your best bet.
Now that you've seen some of the cheapest cars to insure can also be fun to drive, you need to go out and earn yourself some insurance savings. By getting the right vehicle and shopping around for auto insurance quotes from the best providers in your area, you'll be on the track to low premiums.