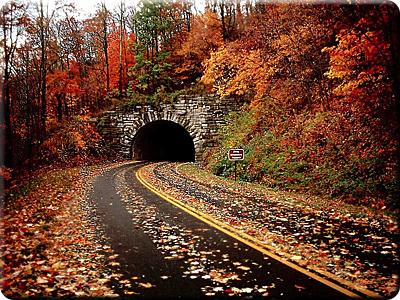 Posted September 2, 2013 | Filed under topic General Auto Insurance Information
Fall and winter present tricky and hazardous driving conditions for all drivers- experienced and inexperienced. Wet leaves, low sun, cold temperatures, rain, snow, and ice mean every driver needs to pay closer attention to their driving and to road conditions. As temperatures begin to fall and weather gets harsher more cars take to the road. With wet, icy conditions and lower visibility, fall and winter are prime times of the year for accidents to occur, and it is the most active period of the year for auto claims. Accidents raise auto insurance premiums so it is to your advantage to prepare for bad weather and drive as safely as possible to keep your insurance costs down.
Prepare
As they say, there is no better defense than a good offense. Make sure you are prepared for fall and winter. If you don't have auto insurance-get it. Do not drive unless you are insured. Before you start out on a trip make sure you check the weather and the roads you will be traveling. This is especially important in the winter when conditions can change rapidly.
Preparing Your Car
Preparing your car is an important step for safe driving. At the start of fall you should have your checked to ensure it is in top operating condition.
Check that your tires are rated to handle the winter conditions you are going to be driving in. Change over to winter tires when it legal to do so in your state if you live in a wet or snowy region. All weather tires are okay for many areas but snow tires help provide better gripping in slippery conditions.
Have your tires checked to make sure they are at the correct pressure. Pressure drops during cold weather, and if your tires are overinflated it can reduce the ability of the tire tread to grip the driving surface.
Check tires for tread wear. If tires have less than 1/8" of tread they should be replaced as quickly as possible.
Clean your windshield frequently and check the wipers are working properly so that you can see as much of the road as possible. Check that your brakes.
Make sure you have the right oil for cold weather conditions. During cold conditions cars benefit from having a thinner oil because it circulates more easily to lubricate the engine.
Make sure the anti freeze mixture is correct for winter. Coolant should be a mixture of 50% antifreeze and 50% water. If your coolant has less than 50% antifreeze your engine is vulnerable to freezing up.
Check your emergency kit to make sure it is well-stocked. Your emergency supplies should include:

One or more warm blankets
Extra warm clothes including boots, gloves and hats
Drinking water and food (chocolate and candy are good emergency rations because of their high sugar content)
Flashlight
Shovel
Jumper cables
Flares
Extra windshield wipers and windshield washer fluid
First aid kit
Bag of sand or salt to provide extra traction

Keep your gas tank as full as possible to reduce the risk of gas lines freezing up.
Have your brakes checked if it has been more than six months since they were last inspected
Make sure your car is insured for liability, collision and comprehensive so that you have protection should you be involved in an accident. If you have a policy it is a good idea to have it reviewed and verify it is paid up and active.
Driving Tips for Different Weather Conditions
Hydroplaning
Hydroplaning happens when your tires lose contact with the road surface and float on a film of water. The best way to avoid hydroplaning is to drive at a lower speed when it is rainy or wet on the road. If you find yourself hydroplaning, immediately ease off the accelerator and continue to steer in the direction you want to go. It is important to avoid braking.
Black Ice
When temperatures change quickly, road surfaces can be unpredictable. Although a road may look perfectly fine a layer of invisible ice (black ice) can form. When this happens you may not be able to see the ice. Black ice is most common in shady areas, on bridges, overpasses and intersections where car exhaust and packed snow freeze quickly. If you are driving over a patch of black ice and begin to skid, ease off the accelerator, look and steer smoothly in the direction you want to go. Do not brake. Braking makes the situation worse.
Snow and Ice
Learn how your braking system works. Most recently manufactured vehicles have ABS or antilock braking systems. These systems are easy to use and are a great help in emergency situations. With ABS you stomp down hard on the brake, stay hard on the brake and steer around any obstacles. Having said that however, remember that it does not take much steering in an emergency. Over steering can make the situation worse very quickly. Although technology can be useful, it can also provide a false sense of security. You should practice emergency braking skills so you are prepared in the event you find yourself in an emergency situation. If your vehicle does not have ABS then you need to know how to manually regain control over your vehicle from skidding.
Conclusion
Preparing your vehicle and preparing yourself for fall and winter are crucial for – driving. Proper preparation includes securing the right auto insurance, checking and maintaining the condition of your car, and practicing emergency braking skills. Remember, there are two great commandments for fall and winter driving that will do the most good for keeping you and others on the road safe:
1-Slow Down
2-Increase your following distance so you have more time to react.