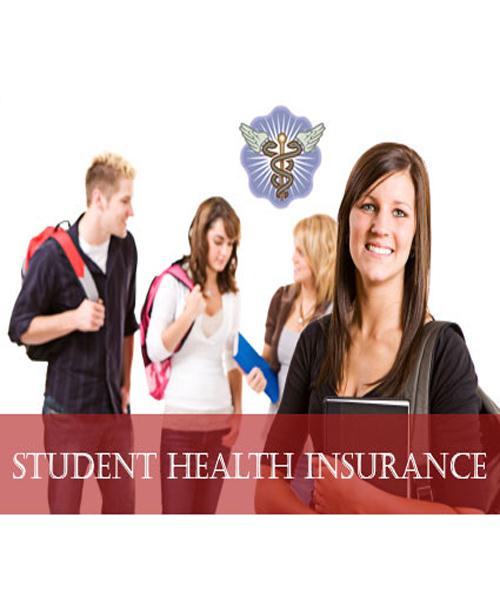 Posted September 2, 2013 | Filed under topic Health Insurance Information
It's that time of year again to get the kids prepared to return to school or go off to college. It is an exciting time and a chance to spend some quality time with your child before full fall schedules kick in. For your younger school students it can be fun to make a day out of shopping for new school clothes and those must have school supplies like binders, notebooks, paper, #2 pencils, pens, highlighters, scissors, tape, glue, folders, backpacks, erasers, notebook paper, 3 hole punch, ruler, and calculator. If your child is just starting school don't forget the crayons!
If your son or daughter is going off to college for the first time packing can be a stressful time so start your planning early. Inventory what your student wants to take from home and then create a list of all the things your child still needs to live successfully away from home. It helps to divide your list into logical sections like bedding, technology, food, cooking, laundry, bathroom, personal, clothing, desk and dorm room. This helps make certain you won't overlook essential items and it will make it easier to check things off as you pack.
When our children leave home it is easy to overlook some of the most important things they need including medical health insurance, auto insurance and coverage for their personal property. When preparing the packing list it is also the perfect time to review the policies you have in place for your college bound student and to determine if it is time to renew, change coverage limits or purchase additional insurance.
Auto Insurance for College Students
As far as insurance coverage goes for your college teen you can get cheaper insurance rates if your son or daughter has maintained good grades, taken driver safety education courses and the car they drive is relatively new with an abundance of safety features and better structural crash protection.
Liability insurance is a must. It protects your child and your money if your child is found to be at fault in an accident. Consider purchasing insurance with the following liability limits:
$50,000-$100,000 for bodily injury per person
$100,000-$300,000 for bodily injury per accident
$25,000-$100,000 for property damage
Your state may require un and underinsured Motorist coverage. Uninsured motorist coverage levels should be the same as your liability coverage levels. Depending on the age and condition of your vehicle you can lower property damage under this type of insurance to keep costs lower.
Comprehensive insurance covers you for all types of events you have no control over such as theft, vandalism, damage due to weather, hitting an animal and glass breakage. Comprehensive is generally pretty inexpensive. Finally, you should also make sure the car has collision coverage so you can get the car repaired if your child is found at fault. This coverage is only needed if the car is 7 years old or newer. It is generally expensive but you can lower the cost of the coverage by increasing the amount of the deductible.
Get several quotes for insurance, speak with a qualified insurance broker who specializes in teen auto insurance or speak with your insurance representative to review and update your policies at the best rates.
Medical Insurance
Medical health insurance is a must. The Affordable Care Act offers more health care choices to young adults. If your child is 26 or younger and a parent has health insurance that offers family coverage, the law allows your child to stay on that plan. As a parent, verify that your plan will allow your son or daughter access to a doctor if they are attending school out of state because many plans require you use a local network of doctors.
Many colleges and universities offer student health insurance plans. These health plans are required to meet the essential health benefits mandated by the Affordable Care Act. There is an exception to this rule. Self-insured college plans where the school pays claims directly, do not need to meet the essential benefits requirement so it is important to check what the coverage actually provides. The average annual premium for student health insurance at a private four year college averages $2,200. Always compare policies to find the best coverage at the best price.
Property Insurance
Depending on the value of the items your student takes with them to college you may want to check with your agent to see if your homeowners insurance policy covers their property while at school or if you can purchase a floater policy or rider that would provide coverage while at school. With more and more technology related items being required at school it can be very costly to replace computers, printers and other technology devices.
Life Insurance
Students only need life insurance if their death would cause an undue financial burden on the parents. However, depending on loans you may be paying on behalf of your son or daughter an inexpensive life insurance policy can help cover unpaid obligations in the event of an untimely death. It is something to consider.
When a student leaves home it is important to make sure they have everything they need and that includes things like insurance, bank accounts, ID, and registration documents apart from the basics. It is a challenging but exciting time. Reduce the stress with a well organized plan.