Posted September 19, 2013 | Filed under topic Self Employed Health Insurance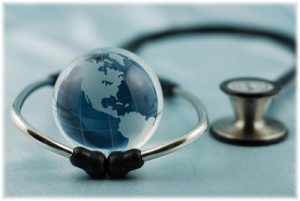 Finding affordable healthcare plans is a major concern for the self employed. Health insurance doesn't have to prevent you from chasing your dream of starting your own business or working from home. Cheaply Insured created this guide to help all the freelancers, independent contractors, and micro business owners out there get exactly the coverage they need at the cheapest rate possible. We'll help you understand everything you need to know about self employed health insurance, including the latest developments in healthcare reform.
The self employed workforce is incredibly diverse. It's made up of photographers, landscapers, web designers, lawyers, and countless other professions. While these freelancers all have radically different jobs, they all have one thing in common: they are in business for themselves and therefore lack the easy access to affordable group health insurance that employees at large companies have.
Because affordable options are hard to find, many self employed individuals go without the coverage they need to protect their own health and the financial security of their business. In America, debt resulting from medical services for the uninsured is one of the top causes of bankruptcy. Too many independent contractors and freelancers overlook this fact, opting to roll the dice instead. That will be an even worse risk to take in 2014 when individuals will be charged a penalty for not having health insurance.
If you want to protect your dream of being your own boss, and be in compliance with the law, you'll need proper healthcare. That doesn't mean you have to break the bank. Follow these four steps to fully assess your situation and ensure that you're only paying for what you need.
1. Determine your financial status
If you make more than $45,700 as an individual, or if your family income is greater than $94,200, you won't qualify for subsidies in the healthcare marketplaces offered by the government starting in October 2013. If you make less, use this subsidy calculator to determine how much of a discount you'll qualify for. You can also use this report to gauge the cost of plans on the marketplace. For many young, healthy self employed individuals who are earning an average or above salary, there may be better alternatives available from private insurers.
2. Think about how often you've visited the doctor in the past three years
If you're the only one on your plan and you rarely visit the doctor or seek medical treatment, you may be able save on monthly costs by choosing a plan with a higher deductible. Make sure any private plans you're considering meet the new essential health benefits standard.
If you have gone to the doctor a lot over the past few years due to a pre-existing condition, there's good news: starting in 2014, you can't be denied health coverage for this reason anymore. The plans available in the government marketplace can't charge you more for a pre-existing condition, so you're likely to find the best deal there. For more information about the marketplaces, read this resource page for self employed health insurance.
3. Forecast any major life events on the horizon
Some events are more predictable than others. You may not be able to guess when you're going to get sick or injured, but it shouldn't be as hard to guess your likelihood of getting married or welcoming a new baby to the family. Don't just blindly shop for health insurance without taking these possibilities into account. Ask any potential healthcare provider about how different events you expect to happen could affect your coverage. That way you'll be better prepared and have fewer concerns when big changes take place.
4. Start weighing self employed health insurance options
Independent contractors, freelancers, and micro business owners have more options than ever when it comes to healthcare. If you educate yourself and then take the time to compare health insurance quotes on the open market with plans offered in the government marketplace, you'll be in a great position to find affordable coverage. You can find an in-depth explanation of healthcare reform here. Also, don't forget about special tax credits for small businesses and the self employed.
Following these four steps should help you select the right coverage. Hopefully you'll see that you're not actually alone in the fight for affordable healthcare. With a little help from Cheaply Insured and some effort on your part, you can still find budget-friendly protection that allows you to chase your dream. Best of luck!