Posted September 18, 2013 | Filed under topic Self Employed Health Insurance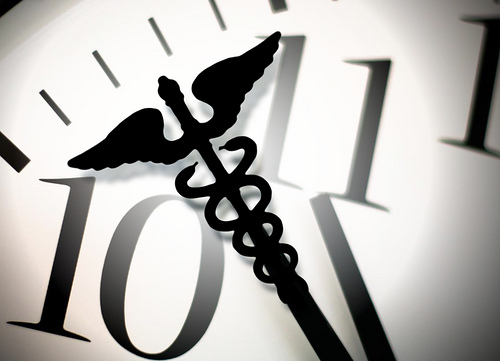 An estimated 14 million Americans are independent contractors, freelancers, or otherwise self employed. Health insurance is likely already one of your top concerns if you fall into one of these categories, and unfortunately major reforms recently put in place or about to go into affect may not change that.
Recent polls conducted by the Pew Research Center revealed relatively high levels of confusion and dissatisfaction with the Affordable Care Act, which is often referred to as Obamacare. When asked how well they understood the effects of health care reform, only 25% of those polled responded "very well." It's clear that the vast majority of Americans are confused about at least some of the facets of Obamacare. People who already get coverage from their employer may be able to get away with some misconceptions because they aren't likely to experience major changes, but it's going to be crucial for people searching for self employed health insurance options to get fully informed.
How Will Self Employed Health Insurance be Affected by Obamacare?
Beginning in 2014, most Americans will be required to have a health care plan or pay a penalty. Polls suggest that as many as 30% of Americans aren't aware of this important fact. What even more people don't realize is that existing plans might not meet the government standards for qualification. It looks like the vast majority of employer-based plans will meet the standards put in place by Obamacare, but it's a different story for many of the plans bought by individuals on the open market.
For many freelancers and independent contractors, high monthly premiums are simply not feasible when they are already dedicating a large portion of their budget to getting their new business off the ground or helping an established one grow. Perhaps more than any other group, the self employed choose low premium, high deductible plans that leave out some of the benefits the government is now requiring by law. Here are some links to help you understand minimum coverage standards and essential health benefits in 2014 and beyond:
The government's official explanation:
https://www.healthcare.gov/glossary/essential-health-benefits/
More info on essential health benefits:
http://www.cigna.com/health-care-reform/essential-health-benefits
Can you keep your existing plan if you like it?
http://www.nase.org/research/NASESurveyResults/2010/08/18/Can_You_Keep_Your_Health_Plan_Once_the_Health_Reform_Law_Kicks_In
If you're worried about losing your plan, you're not alone:
http://dailycaller.com/2013/08/21/poll-half-of-all-californians-expect-to-lose-their-health-insurance-policies-under-obamacare/
If you don't like your existing plan:
https://www.healthcare.gov/what-if-i-want-to-change-individual-insurance-plans/
About the exemption for 'grandfathered' plans:
https://www.healthcare.gov/what-if-i-have-a-grandfathered-health-plan/
About other exemptions:
http://www.advisory.com/Daily-Briefing/2013/06/27/Who-will-be-exempt-from-the-ACA-mandate-The-final-list
A quick chart to help you determine whether or not you're exempt from the individual healthcare mandate:
http://kaiserfamilyfoundation.files.wordpress.com/2013/04/requirement_flowchart_3.pdf
The news isn't all bad. This page tells you all about new rights and options that healthcare consumers will have as a result of reform legislation:
https://www.healthcare.gov/how-does-the-health-care-law-protect-me/
Can You Get what You Need in the Health Insurance Marketplace?
Starting on Oct 1, 2013, government managed marketplaces, also referred to as exchanges, will be available to help healthcare consumers in each state find coverage. The plans offered in your state's marketplace must include the extensive list of essential benefits and must accept people with pre-existing conditions without penalty. Because of these two factors, people are likely to see higher premiums on the marketplace than they would in a comparison of private insurers.
However, in anticipation of the higher premiums, the government is offering subsidies that should significantly lower costs for qualifying consumers. If you qualify for a subsidy, that deduction will be made at the time you purchase coverage on the marketplace, meaning you can pay the discounted rate each month, starting immediately, rather than waiting for a tax credit the following year.
Use this subsidy calculator to estimate your discount:
http://www.gohealthinsurance.com/subsidy/
Here's some concise reporting about costs on the marketplace::
http://www.businessweek.com/articles/2013-09-05/heres-what-obamacare-will-actually-cost
This document provides an in-depth look at the options you will have on the marketplace and what your costs might be after subsidies:
http://kaiserfamilyfoundation.files.wordpress.com/2013/09/early-look-at-premiums-and-participation-in-marketplaces.pdf
More info about subsidies for the self employed:
http://www.businessweek.com/articles/2013-05-13/what-the-self-employed-dont-know-about-obamacare-subsidies
A report about rising health care costs for the self employed:
http://www.sfgate.com/news/article/Health-costs-likely-rising-for-many-self-employed-4807495.php
Information about state by state participation in the marketplaces:
http://kff.org/health-reform/state-indicator/state-decisions-for-creating-health-insurance-exchanges-and-expanding-medicaid/
Going Outside of the Marketplace
Of course, not everyone will qualify for subsidies. For individuals who make more than $46,000 or families that make more than $95,000, it might make more sense to compare free health insurance quotes from private insurers. Even people who qualify for smaller subsidies may find that the numbers work out in favor of shopping for a plan on the open market. In general, the more options you have the better. So make sure you explore every opportunity and compare as many plans as possible before making a final decision.
When weighing one option over another, premiums, co-pays, deductibles, coinsurance, and maximum annual out of pocket limits are the most important factors to consider. This simple eight-step guide can help you pick the right plan:
http://health.usnews.com/health-news/health-insurance/articles/2012/08/07/8-keys-to-picking-the-best-individual-health-insurance-policy
Joining up with your fellow freelancers and entrepreneurs is another way to get a handle on your healthcare situation. There are many groups or unions available for the self employed individual. You'll have to weigh the savings against the cost of membership. Here are some links to get you started:
In New York:
https://www.freelancersunion.org/benefits/how-to-apply.html
National:
http://www.nase.org/Membership/MembershipOptions.aspx
For female entrepreneurs:
http://www.nafe.com/?service=vpage/4970
For more information about the individual healthcare mandate and self employed health insurance, you may find these links helpful:
http://www.nolo.com/legal-encyclopedia/what-obamacare-means-the-self-employed.html
http://www.businessweek.com/articles/2013-06-24/when-the-self-employed-shop-for-insurance-under-obamacare
http://www.naic.org/index_health_reform_faq.htm
Aimed at women looking for self employed health insurance:
http://www.nextavenue.org/blog/how-self-employed-women-should-shop-health-insurance
Aimed at small business owners:
http://www.sba.gov/community/blogs/online-tools-help-you-find-and-price-small-business-health-care-insurance-options